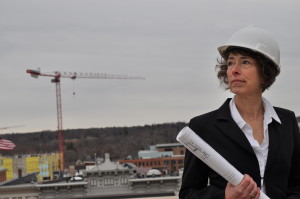 REDBUD PRODUCTIONS PRESENTS
THE MIDWEST PREMIERE OF THE
AWARD-WINNING OFF-BROADWAY FAMILY DRAMA
A SMALL FIRE
BY ADAM BOCK
Directed By Loretta Grimes
Thursday, Friday & Saturday, May 30 – June 1 (8:00 PM)
Kerrytown Concert House, 415 North Fourth Avenue, Ann Arbor, MI
General Tickets are $20 for adults and $15 for students & seniors
Limited front row café table seating for groups of 2 – 3 for $25 a seat;
Special group rate general seating price of $15 per ticket for groups of 10 or more
For reservations, call Kerrytown Concert House at 734-769-2999 or visit kerrytownconcerthouse.com.
Redbud Productions (voted 2011's Best Stage Production Company by annarbor.com readers) is proud to present award-winning playwright Adam Bock's critically-acclaimed Off-Broadway play – A Small Fire, nominated for Best Play of 2011 as well as several other Drama Desk Awards.
Do not miss the Midwest premiere of this family drama by the author of The Receptionist. The New York Times raved that A Small Fire is "about the complex, ever-evolving nature of enduring relationships….funny and unexpectedly touching."
Emily Bridges (Cassie Mann) loves her job as the owner of a high profile construction firm. She is confident, assured and runs a tight and successful organization. Her daughter (Dana Denha) is about to be wed and she is successfully married to an HR manager (Tim Grimes).
But, as she describes to her close employee (Brad Sharp), she does not approve of her daughter's fiancé, is extremely uneasy at home, and is determined to stop her daughter's wedding!
When something shocking and unexpected happens, Emily is called to re-examine what she cherishes most – and her family and friends must also closely examine their relationships to her. The result is, according to New York 1, "a play about … love (both parental and marital), health and friendship ….. beautifully conceived."
A Small Fire is presented by special arrangement with SAMUEL FRENCH, INC.
Do not miss this wonderful play that Variety praised as an "unforgettable banquet."
REDBUD PRODUCTIONS PRESENTS
ACTING CLASS FOR ADULTS
and
HIGH SCHOOL STUDENTS
Redbud Productions in Ann Arbor, Michigan offers acting classes for adults, high school students, taught by local teacher, director and actress Loretta Grimes. Using the techniques of Sanford Meisner, sessions focus on emotional work, improvisation and scene study.
Classes are held on Saturdays in Ann Arbor, Michigan and consist of 10 sessions. A new series of classes will be offered in September 2013.
Loretta Grimes trained at the American Academy of Dramatic Arts in New York using methods devised by famed teacher Sanford Meisner. Using his technique, she encourages students to act moment-to-moment, recalling emotional images from their past to serve as a background for their character's emotional state of mind.
Loretta Grimes has successfully taught Meisner technique classes for adults and teens for many years. Many of her students have gone on to featured roles for Redbud Productions, Purple Rose Theatre, Encore Musical Theatre, Ann Arbor Civic Theatre and other local companies as well as roles in several major motion pictures filmed in Michigan. Her high school students have gone on to advanced studies at Yale Drama School, New York University, the University of Michigan, New York's Circle in the Square, DePaul University and other Theater programs.
If you would like more information, or would like to be put on a mailing list for class registration and information, contact Redbud Productions at minkit@aol.com, or call 734-663-7167.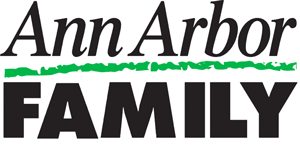 We are excited to share that Redbud Productions acting classes were featured in the January 2013 edition of Ann Arbor Family.