OTHER DESERT CITIES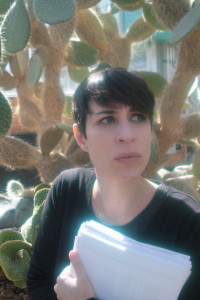 REDBUD PRODUCTIONS PRESENTS
OTHER DESERT CITIES
THE BROADWAY SMASH HIT:
A TONY-NOMINATED COMEDY-DRAMA OF FAMILY SECRETS
BY AWARD-WINNING PLAYWRIGHT JON ROBIN BAITZ
Directed By Loretta Grimes
Thursday, Friday & Saturday, May 28, 29 & 30 (8:00 PM)
Kerrytown Concert House, 415 North Fourth Avenue, Ann Arbor, MI
General Tickets are $20 and student tickets are $15;
Limited front row café table seating for groups of 2 – 3 for $25 a seat;
Special group rate general seating price of $15 per ticket for groups of 10 or more
For reservations, call Kerrytown Concert House at 734-769-2999 or visit kerrytownconcerthouse.com.
Redbud Productions continues its 16th year with this award-winning comedy-drama, which played to sold out Off-Broadway houses in 2011 at Lincoln Center and was a critically acclaimed hit when it transferred to Broadway.
A Pulitzer Prize finalist, Other Desert Cities was named Best Play of the Year by the Outer Critics Circle, was lauded by The New York Times as "The Best New Play on Broadway," and received five Tony award nominations, including Best Play.
"The most richly enjoyable new play for grown-ups…in many a season." The New York Times. "An oasis of humor & poignance" USA Today "Like a good popcorn movie, 'Desert' holds you rapt and keeps you guessing to the end" New York Daily News
Brooke (Dana Denha), fresh out of rehab, returns home to Palm Springs to celebrate a family Christmas after a six-year absence.
Announcing she will publish a tell-all memoir of a tragic event in their history, she dares her family to prevent her, and discovers that her wealthy Reagan-supporting parents do not want this painful wound reopened under any circumstances.
Deb Wood and Tim Grimes are featured as the distraught parents, Liam Weeks is the brother caught in the middle of the heated family conflict and Lenore Ferber is the outspoken alcoholic aunt in recovery in this riveting comedy-drama of family secrets and a Holiday reunion gone awry.
"A Broadway gem." – Newsday.