NICE GIRL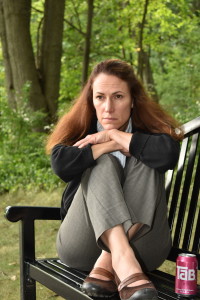 REDBUD PRODUCTIONS
PRESENTS
THE MIDWEST PREMIERE OF
NICE GIRL
THE TENDER NEW COMEDY/DRAMA BY MELISSA ROSS
Directed By Loretta Grimes
Thursday, Friday & Saturday; October 26,27 & 28 (8:00 PM)
Kerrytown Concert House, 415 North Fourth Avenue, Ann Arbor, MI
General Tickets are $20 and student tickets are $15;
Limited front row café table seating for groups of 2 – 3 for $25 a seat
For reservations, call Kerrytown Concert House at 734-769-2999 or visit kerrytownconcerthouse.com.
Redbud Productions celebrates its 19th year with the 2015 critically-acclaimed Off-Broadway play Nice Girl, a tender comedy/ drama about discovering who you are and letting go of who you were 'supposed' to be.
"A wonderfully warm play about women and love, playwright Melissa Ross' gentle, old-fashioned heart-tugger casts an insistent spell." – NY Daily News.
In 1984 suburban Massachusetts, Josephine Rosen (Kim Brown) has a dead-end job, lives with her mother (Lenore Ferber), and has settled into the uncomfortable comfort of an unintended spinsterhood. "This isn't the life I thought I'd be living," Jo tells her mom. "I'm a spinster who lives at home with her mother! I had a scholarship to Radcliffe and I'm a secretary!"
But a new, uninhibited friend at work (Lisa Coveney) and a chance flirtation with the local butcher (Nate Brassfield) give her hope for change and maybe even romance.
Josephine gathers her courage, dusts off the Jane Fonda tapes, and begins tentative steps towards a new life.
"A slice of middle-class life with unpatronizing honesty and simplicity" —NY Times
"With a dark, sardonic wit, Ross's Nice Girl is a deceptively simple story that packs an emotional wallop through thoughtfully drawn characters and the ache of human frailty." – Exeunt Magazine