The Other Place – Staged Reading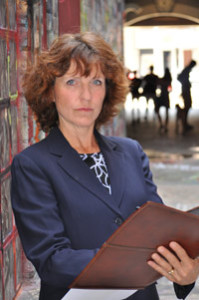 REDBUD PRODUCTIONS PRESENTS
THE LOCAL PREMIERE OF THE
AWARD-WINNING
OFF-BROADWAY MYSTERY
BY SHARR WHITE
THE OTHER PLACE
FRIDAY & SATURDAY, AUGUST 17 & 18 (AT 8:00 PM)
Directed By Tim Grimes
Kerrytown Concert House
415 North Fourth Avenue, Ann Arbor, MI
General Tickets are $15
(limited front row café table seating for groups of 2 – 3 is $20 a seat)
For reservations, call Kerrytown Concert House
734-769-2999 or visit
kerrytownconcerthouse.com – please call for more information
Redbud Productions presents the local premiere of award-winning playwright Sharr White's gripping mystery – The Other Place, nominated for a 2011 Outer Critics Circle Award for Outstanding New Off-Broadway Play. Critics raved, calling it "haunting" (Variety); a "taut, incisive puzzle play" (Backstage); and "a psychological thriller, a scientific mystery and a heart-gripping family drama" (CurtainUp). Do not miss this fully rehearsed staged reading of this acclaimed play. Scientist Juliana Smithton (Sue Booth)'s research has propelled her bright career – until a disturbing turn of events at a conference threatens to unravel her success. During a lecture to colleagues at an exclusive beach resort, she glimpses an enigmatic young woman in a bright bikini amidst the crowd of business suits.
Her husband (Jim Sullivan), her estranged daughter (Celine Lopez) and a former colleague (Pat Grimes) become embroiled in a confusing mystery, where things are not always as they seem. One step at a time, the mystery unravels as contradictory evidence, blurred truth and fragmented memories collide in a cottage on the windswept shores of Cape Cod.
Laurie Metcalf won both Lucille Lortel & Obie awards for her lead performance in The Other Place's world premiere Off-Broadway run. This 2011 production was directed by Joe Mantello (Lucille Lortel Award nominee) and was subsequently presented with its European premiere at the Nationaltheater Mannheim. The Other Place also received the 2010 Playwrights First Award and the 2011 Blanche and Irving Laurie Foundation's Theatre Visions Fund Award.