Tag Archives:
The Great God Pan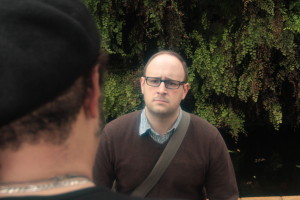 REDBUD PRODUCTIONS PRESENTS
THE ACCLAIMED NEW PLAY OF CHILDHOOD MEMORIES
THE GREAT GOD PAN
BY AWARD-WINNING PLAYWRIGHT AMY HERZOG
Directed By Loretta Grimes
Thursday, Friday & Saturday, May 29, 30 & 31 (8:00 PM)
Kerrytown Concert House, 415 North Fourth Avenue, Ann Arbor, MI
General Tickets are $20 and student tickets are $15;
Limited front row café table seating for groups of 2 – 3 for $25 a seat;
Special group rate general seating price of $15 per ticket for groups of 10 or more
For reservations, call Kerrytown Concert House at 734-769-2999 or visit kerrytownconcerthouse.com.
Redbud Productions celebrates its 15th year with this acclaimed play by award-winning playwright and Pulitzer Prize nominee Amy Herzog. The Great God Panwill be performed at Kerrytown following a critically-lauded world premiere at New York City's Playwrights Horizons Theater. "A haunting new play…not something I'll soon forget" The New York Times "Whatever the ideal [play] is, it has to look a lot like The Great God Pan" The New York Observer
Jamie (Dave Barker)'s life in Brooklyn seems just fine. He has a beautiful girlfriend (Katie Whitney), a budding journalism career, and parents (Mary Franceschi, Tim Grimes) who live just far enough away.
But, when a childhood acquaintance (Siamak Davarani) visits him with unsettling news, Jamie's life is thrown in a tailspin, and he finds it difficult to decipher what is real and what is imagined.
Janet Rich plays a former babysitter whose fading recollections may provide a clue to the past and Sofia Fall is a young girl with a serious ailment in this mysterious and deeply compassionate play – the intimate tale of the tricks of one's memory and of what is lost and won when a hidden truth is unloosed into the world.
"Haunting, deeply affecting, and unfailingly honest. Amy Herzog is one of the bright theatrical lights of her generation!" – The New York Times